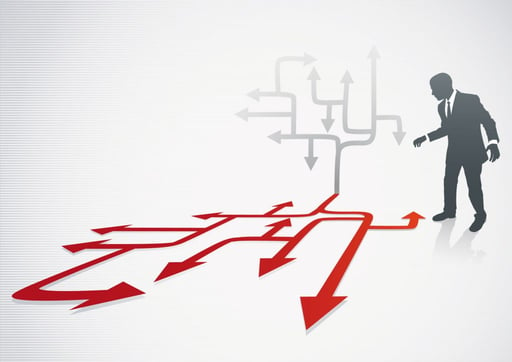 As a physician, your online reputation is probably one of your most important marketing details. The simple act of identifying, researching and selecting a family doctor or specialist has changed dramatically over the years, and while word of mouth is still one of the strongest sells, digital access has become the new norm in determining the right doctor for individual patients. The normal path to physician selection has shifted to internet research, reviews, comparison pricing, social media influence, and locality.

As a Phoenix physician or Los Angeles specialist, your healthcare marketing plans absolutely must be aware of how patients choose their physicians in the digital age. Your healthcare marketing team, like those at Quaintise, needs to understand the dramatic influence of websites like WebMD, Facebook, Google Local, Yelp, Healthgrades, Youtube, and so much more.
Zero Moment of Truth
Traditionally, marketers and advertisers believed that consumers and patients came to a decision about a product or doctor in three to seven seconds; known as the First Moment of Truth. With the popularity of self-research on the web, the First Moment of Truth has evolved into the Zero Moment of Truth, or the moment when a consumer or patient sees an ad or promo for a product or service, but has yet to actually make the in-store purchase or in-office visit.
More precisely, the Zero Moment of Truth is that moment when your healthcare marketing campaign has reached it's intended audience, and that individual has done the research and has come to a decision about making an appointment with your or purchasing your product.
In the healthcare industry, there are some outside factors beyond your healthcare marketing team's control which also influence the Zero Moment of Truth, including insurance acceptance and location.
Capitalizing Patient's Healthcare Decision Making Pathway
It's supremely important for your healthcare marketing team to understand the pathway that patients take to making important healthcare decisions, such as selecting a new family physician, a proposed surgery or treatment option, or a new specialist. The professionals at Quaintise have a keen comprehension when it comes to a patient's decision-making route.
1. Motivation:
The first step in a patient's healthcare decision-making pathway is motivation – either through an illness, general symptoms, diagnosis, recent move, pregnancy, etc. These the elements are the catalyst, the motivation that will prompt the potential patients to start digging.
2. The Influence of the Internet:
One of the first places that a potential patient will look to is search engines, most notably Google. They will use search terms that involve their location and phrases like "pediatricians" or "doctors." It's your healthcare marketing team's responsibility to make sure your website ranks well for these local terms. It is also extremely important that your online reputation is positive, large, and sets you apart from the competition. Your online presence must stand out, must be your own voice, and must establish you as the very best, an expert in your field.
Patients will specifically look at online reviews from Healthgrades, Vitals, Yelp and Google. They will look at any videos you have online as well as blogs. Patients will check out case studies, WebMD, and ShareCare. Studies have shown that 77% of patients used search prior to scheduling an appointment.
3. Out of Your Control:
There are elements that will be out of your marketing control, such as whether the potential patient's insurance covers you and where you are located. However, while these are out of your control it's paramount that you make these elements easily searchable and quick to find on your website or through a Google search. Your local information absolutely needs to be up-to-date. Your healthcare marketing team must make sure your NAP (name, address, phone number) information is identical across all local platforms, and your insurance information is accurate. Any discrepancies can not only affect your Google Rankings and SEO, but can dishearten a potential new patient.
Patient Experience
The most important aspect of healthcare marketing is what to do after the patient has made the decision to select you. You are in charge of your future online reputation simply by the experience that your new patient finds at your practice. If the brand experience is agreeable, and you've taken the necessary steps to encourage social sharing online, the patient will increase your online reputation by leaving positive reviews, following you on social media, and dramatically improving your chances of landing new patients.
A patient's healthcare decision-making pathway is more like an endless circle, where the path connects and reconnects with other healthcare decision makers. Once happy patient path leads to another, and another, which brings in patient after patient. And the opposite is true, where one unhappy patient pathway can crash into hundreds more, turning away interested potential patients.
Let the team at Quaintise help you capitalize on the patient healthcare decision-making process.