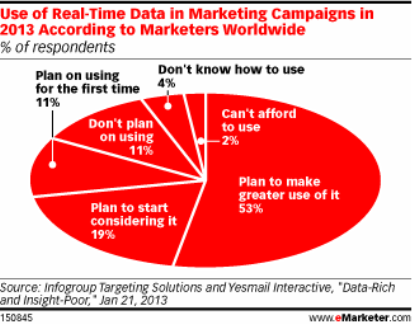 Healthcare marketing is a delicate dance precision pitching and well-crafted brand messaging. It's about getting it right the first time, engaging a target audience actively, visually and contextually. An aspect of healthcare marketing that many Los Angeles agencies often overlook is the element of timing – an aspect of marketing that the team at Quaintise has perfected.

Real-time marketing is not reproducing news and trends based upon what other media and brands are sharing. Real-time marketing is about inserting your brand into relevant, timely conversations on an ongoing basis.
So, how does your healthcare marketing team capitalize on real-time marketing in today's lightening speed marketing environment? Let the Quaintise team walk you through it….
1. The Right Team
Of course, the highly skilled professionals at Quaintise can take care of your healthcare marketing campaign. Working closely with your staff, Quaintise social media marketers and advertisers immerse themselves into your regular business operations, as well as ongoing online conversations related to your brand. We take the time and necessary steps to integrate our marketing philosophies with your brand messaging options, this way, when an opportunity presents itself in the realm of real-time marketing, we are able to pounce with precision.
2. High-Level Communities
Quaintise identifies the core areas, industries and communities where your brand is relevant. By partnering, connecting and teaming up with associated, relevant companies and communities online, you present yourself, and the related company, with a host of cross-promotional opportunities, all to be realized and implemented in real-time.
3. Monitor
A key element of real-time healthcare marketing is supreme knowledge of what is relevant to your target audience, an understanding of where to look for that relevant information, and a 24/7 maniacal monitoring system. The team at Quaintise identifies daily trends, topics, sub-topics, quirks, habits, news and tendencies directly related to your brand, and can quickly materialize these into relevant, real-time messages for your target audience.
4. Quick Turnaround
The Quaintise team is poised and prepared for extremely quick turnaround on relevant topics. This is key to any successful real-time healthcare marketing campaign – spontaneity with precision effectiveness. If you notice a topic gaining speed online, turn it around, make it relevant to your brand, and post immediately. Timing is everything in marketing, and a relevant topic at this instant might not be as relevant at this time tomorrow.
5. Respond and Repeat
Finally, the Quaintise team not only monitors your industry for possible real-time marketing opportunities, we also monitor and respond instantly to any social media feedback on these campaigns. Do not make the mistake of launching a real-time healthcare marketing campaign without setting a goal to respond in real-time to any comments or feedback.
Real-Time Healthcare Marketing By the Numbers
According to EMarketer, 53 percent of marketers surveyed in January of 2013 plan to make greater use of real-time data in their 2-13 marketing campaigns.
Big brands like Cisco, Dell, McDonald's, SAP, Sprint Nextel and others are rapidly creating content that drives more response and engagement, making on-the-fly changes to marketing plans and developing marketing initiatives around topics and events that are trending on social media. Some marketers are also using real-time social data for strategic business decisions, such as product development.
"The brands that listen in real time and take advantage of that information to either readjust their campaigns or respond to commentary or customer service issues are the brands that are being successful in social," said Gordon Evans, Salesforce.com's vice president of product marketing for the Salesforce Marketing Cloud.
For more information on how real-time healthcare marketing can impact your business, contact Quaintise today!