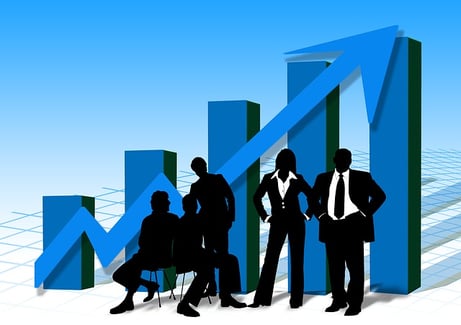 Your target audience knows when you're naughty, and knows when your nice. As we come into the holiday season, it's interesting to note that it's not only old Kris Kringle who holds the list, it's also each and every potential patient who you are targeting with healthcare marketing and advertising. Never forget how smart your audience is.
Reputation Management
Within 30 seconds, your potential patients can see how many reviews you have, what topics you talk about on Facebook, when your last blog was posted, as well as the services you offer and your location. Another quick click of the mouse will show them what insurance you accept. Insurance, location and reputation are the three main factors that will drive the decisions of a potential new patient.

The List
The list becomes a hot topic as we inch closer to the holidays, and it's not just for the kids. Every single potential patient that conducts research on your staff, doctors and office will know what list your one. Here are some things that you can do right now to make sure you're on the nice list:
1. Charities/Non-Profits – In researching your medical practice, potential patients will either see that you've been involved with local charities, or see nothing related to non-profits. If there is nothing to show, it won't necessarily turn away patients. However, if you do have blogs, Facebook posts, or website photos featuring a local charity whom you've helped, it might get you on the nice list and turn a few potential patients your direction.
2. Social Media – If you haven't updated your social media accounts, you are officially living in the dark ages. Healthcare marketing in 2013 means being social, and if you want to stay off of the naughty list, you'll need to make sure you have a presence on social media. Maintaining a presence on sites like Facebook and Instagram creates a level of transparency that appeals to potential patients.
More than 40% of consumers say that information found via social media affects the way they deal with their health, according to MediaBistro.com
3. Reviews – This is a big one; one that will absolutely leave you on the naughty list or get you on the nice list. It's a simple concept, really, but one that has dramatic consequences or benefits. Approximately 72% of consumers surveyed said that they trust online reviews as much as personal recommendations, while 52% said that positive online reviews make them more likely to use a local business, according to SearchEngineLand.com.
Online reviews have become the new word-of-mouth, especially in healthcare marketing and medical fields. Potential patients want to know that their choice in physician is one that can be trusted, is credible, and has a history of satisfied patients.
When it comes to attracting new patients through targeted healthcare marketing, it's all about garnering complete and utter control over your online presence. Every aspect of your brand online, from your employed front desk staff to your physicians and everyone in between, must be in check. If it sounds overwhelming, it can be, and the secret to success is to manage all of these healthcare marketing details with ease and finesse, making it look as if you are the grandest practice to land online.
Let the team at Quaintise help you out. We know this stuff like the back of our hands.