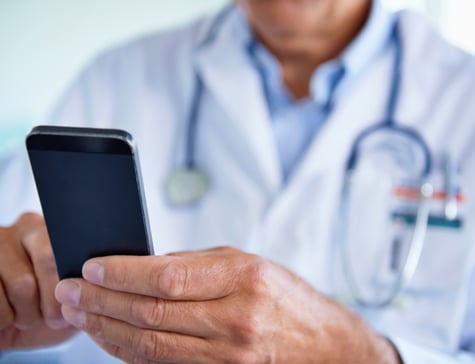 There was a time when SEO was simple; you built your websites with targeted keywords, submitted those websites to the directories, and voila! Over time, things have changed dramatically, and yet there are still medical search engine marketing agencies out there that insist on building multiple location-based websites to suit their hunger to rank for every location possible. I get the theory behind it; hyper-targeted websites to each location that you offer services to in Arizona. However, what I fail to understand is why you'd want to spread yourself so thin in terms of SEO strategy. Now, instead of one full-proof, tried and true, effective SEO strategy to rank in each Arizona city, you've got 5 strategies running on 5 different sites…and your paying full price for each one. Why would you stretch your budget and your efforts like that?

When Would Multiple Sites Be A Good Idea
Straight from Google, or I should say Matt Cutts; "Make a web page for each location." If you have multiple locations across Arizona, with offices or storefronts in many different cities, you definitely want to create different websites for each of those locations. If you have a unique address and phone number for each of these locations, go big and create a website for each one. This will allow greater opportunity for Google to find each site, it will help customers find each location, and it will get your customers.
Each website for each location should be unique to avoid 'mirrored' sites, should have unique content and photos, should have the unique address and phone number, should have store hours, and should also have connections to social networks as well as Google Places.
When Would Multiple Sites be a Bad Idea
Multiple sites would be a bad idea when considering these two aspects; your marketing budget and your dedication to White Hat SEO practices. Let's get started with your marketing budget:
Marketing Budget – Creating multiple sites is not cheap. In fact, if you're looking to create multiple sites for each location that you own in Arizona, you'll need to create each one uniquely, with original content and photos. Duplicate content can easily become an issue when creating these multiple location websites, so be sure to have a large budget for not only custom websites, but custom content as well.
The budget also comes into play when you consider running effective SEO for each location. Have multiple location websites for each address that you operate is the best thing that you can do in terms of SEO, but if you don't have the budget to run SEO on all five websites simultaneously, there are other options.
White Hat – When creating multiple location websites, as mentioned above, it's very easy to run into duplicate content issues. In most cases, if you are not 'cheating' Google and truly have locations at each address that you mention on each website, Google won't penalize you for owning so many location websites, but you need to be smart about it. Do not create location specific websites if you don't own a storefront or have offices in that area. If you can't put an office address on the location website with a unique phone number, it's probably best not to go this route.
How to I Target Specific Cities if I Don't Have Offices There?
Have a Google Places Page for each location – If you do have storefronts in many locations in Arizona, but don't have the budgets to create websites for each location, get yourself onto Google Places. This should be the first thing that you do when you open a new storefront. Make absolutely sure that the address on your Google Places page matches the exact address that you'll be placing on your website.
Have Location-Specific Pages on Your Website – Make sure that you have a location-specific page for every address on your website. For example, at Quaintise we have many medical clients who serve patients in varying locations around the valley, so we have location-specific pages for each city.
Have Location-Specific Content and Blogs – On each of these location-specific pages, where you are using targeted keywords such as 'physician in Scottsdale or 'pediatrician in Phoenix,' you'll want to add a link to a location-specific category of blogs. For example, go into your blog and create categories for each location you serve. When writing the blogs, pick an area to target each week, be keyword specific to that area and place that blog into the location category. This way you basically have a website within a website, where you have a location-specific page and underneath that you have location-specific blogs. The idea with getting it done on one website is to categorize everything by location. Every new blog you write goes into a specific location category, as well as a topic category. Basically, you have location-specific websites within your main website, and your marketing budget can remain affordable.
If you have questions about this affordable way to target different Arizona cities on one website, contact Quaintise today!