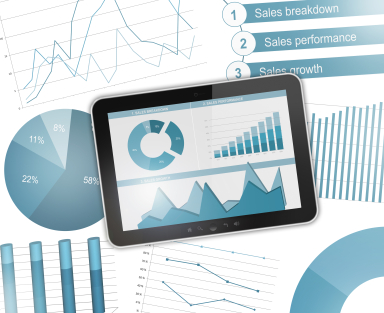 Right now is about the time you're going to see a lot of 2014 trends articles and blogs. You'll see those familiar keywords such as patient satisfaction, consumer expectations, segmentation, fragmentation, real-time marketing, mobile, social, engagement, and big data, among many others. The overwhelming thought to consider is that in healthcare marketing, it all matters at all times, whether it's 2013 or 2015, the bones of healthcare marketing strategies remain fairly consistent.

And then there's search engine optimization, or search engine marketing. The simple idea that you have the power to influence Google to place your website in that coveted number one spot for those golden keywords. But between Panda, Penguin and the new Google Hummingbird updates, your website's fate might not be in your own hands anymore.
Hummingbird Update
While Panda and Penguin were big changes to Google, they were not an entirely new search algorithm. The Hummingbird update was just that; an entirely new search algorithm based on precision and quickness, and an ability to understand the meaning behind searches.
For example, if you were to type, or ask Google, "where is the best physician near my home," Google would be able to understand exactly what you're looking for by picking out keywords such as "physician" and "near" and "home." Google calls it 'conversational search, and with so many smart phones now able to literally carry on conversations with users, conversational search is the next big thing.
Local SEO for Physicians
While the Google algorithm has changed, the basic principles have not. If you're a physician based in Los Angeles or Scottsdale, Arizona, local SEO should be your number one focus.
Notice in the question asked above that location was still an important piece of the puzzle. In today's digital market, location marketing is key to driving targeted traffic to your website and through your office doors.
So, how do you attempt to control your fate on Google? Follow these steps:
1. Keywords – Be sure that you are utilizing the most effective keywords at the most effective times. For example, 'pediatrician in Phoenix, AZ' might be more popular around September when parents are looking for school vaccinations, and less popular towards the end of the year in May.
2. Location-Specific – Every keyword chosen needs to be location specific.
3. Citations – To Google, citations mean everything. Citations are listings on local directory and review sites. Those listings will not only show up in the search results, they will also be counted by Google as backlinks, which can earn you some extra SEO points. Make absolutely sure that all addresses, phone numbers, business name and website URL's are identical across all platforms.
4. Reviews – Just as important as citations are patient reviews, whether those reviews are on Yelp, Healthgrades, Vitals, or Google Plus. If you have any influence over what your happy patients say on these reviews, let them know that reviews with your business name and location or even address could work more to your favor in terms of local rankings.
5. Website – Lastly, make sure that your website is location-specific. Your name, address and phone number needs to be clearly visible by web visitors as well as Google on every single page of your website. Adding Google Maps to your contact page also helps. And be sure to include location-specific keywords on every single page.
As you can see, there are some things that you can still do to control your fate on Google search results pages, but you'll need to think like a Google user in conversational formats.
Need help with local SEO? Give the experts at Quaintise a call today!