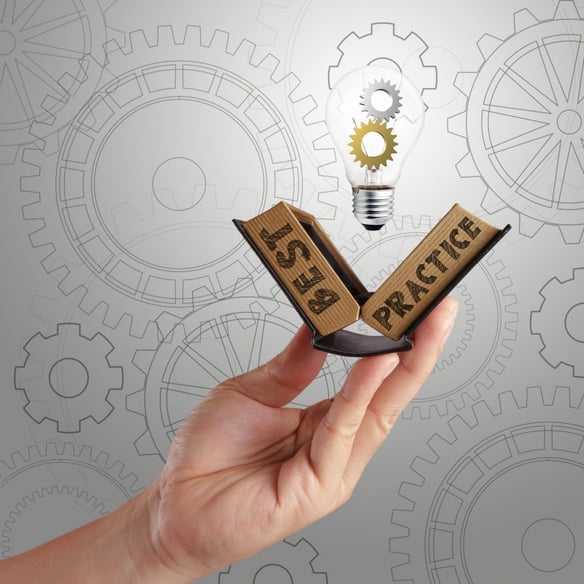 If your practice, or your physicians, do not have a blog and social media accounts…well, let's just say you could be living under a rock. Content Marketing, content development, content management, or whatever you'd like to title it, moves from the blog to social media integration. It's a strategy that works in health care marketing, if implemented properly and effectively. But, it's also a strategy that can denigrate your professional reputation online and lower patient expectations.
So, let's find out if you're an influencer or just a blogger….

1. Do You Connect With Other Influencers?
If you're blogging but refusing to connect with other influencers, you are just a blogger. You might be writing the most in-depth, educational and informative blogs week after week after week, but if these posts are not being read and engaged with by other influencers in your industry, they will not be received as credible or authoritative.
Are other physicians, specialists, industry leaders, health care bloggers and influencers sharing your work?
Quaintise Tip: Don't be so inflexible that you refuse to collaborate and engage with other influencers in your industry. Comment on their social media posts, engage with their content, share their work and bounce ideas off of them. Network just as you would off-line, but do it online. Increasing engagement with industry influencers will increase engagement with your own audience and increase your credibility.
2. Show the Proof
In social media marketing, an influencer that I personally enjoy engaging with and following is Jon Loomer, and one of the main reasons I do enjoy his blogs is because he shows the proof. His blogs are informative and include his personal experiments and results. He is quick to point out that the results he finds are based on his work and might not work for everyone, but the point is that he shows the proof.
In the health care industry, it's important to provide studies, research, journal links and professional quotes to prove the credibility of the content. Some of the greatest influencers in any industry provide the proof to backup the claims made in their blogs.
4. Be Personal
Because of HIPAA, you cannot use actual names or any information that might lead people to a specific patient, but you can provide a personal, touching story that reaches to the heart of your audience. The greatest influencers tell a story with their blogs, touch emotions within their audience, and drive home a message that influences their readers.
5. Empower Your Audience and Patients
An influencer will empower his or her audience and patients to not only be proactive with their own personal health care decisions, but to also share and promote their blogs and content. If your patients and readers are inspired, they will see your work as more credible, more reliable, and more shareable.
How many of the above tips are you implementing into your blogs. Of course, there are hundreds more – little techniques and strategies that increase the shareability of a blog and increase your credibility as a physician online. Confused? Give the professional at Quaintise a call.