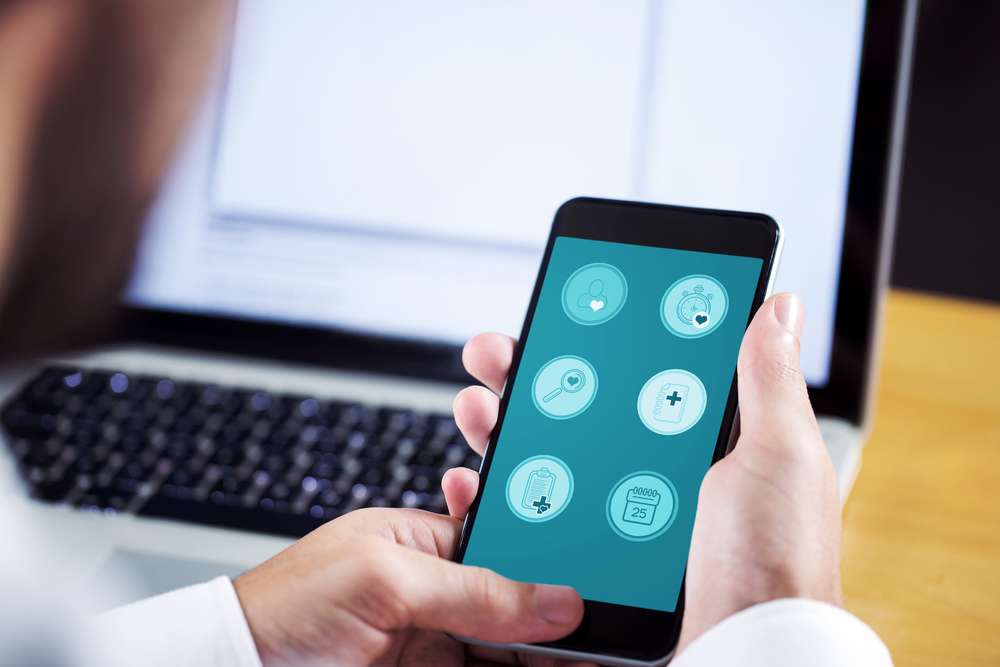 Mobile health is on the fast-track to transform the future of the healthcare industry. Mobile health allows health care companies and users the ability to connect via online resources, such as apps and video conferencing, in a matter of seconds. This eliminates the need to rearrange daily schedules to meet appointments, along with a myriad of other benefits. Mobile health has opened the door to quick and easy solutions, benefitting those with busy schedules or limited resources, and will encourage people to handle their health problems in a more timely manner.
With all of the technology available today, including telehealth services and virtual health apps, there is no need for patients to put off any foreseeable healthcare needs.
Virtual Health Appointments
Telehealth is not a new concept by any means but the COVID-19 pandemic has created a larger need for virtual access. That being said, many healthcare organizations haven't implemented strong mobile health services into their business model yet, but it's not too late. You simply need to determine the upgrades you need to support mobile health services for your organization.
Today, 4 out of 10 U.S. customers expect that healthcare organizations will offer them a user-friendly mobile app that is secure, easily accessible, and advanced.
According to Market Research Future, the global health app market is driven by many factors, including:
Patients desire to reduce long waiting periods

Increase of mobile devices in healthcare

The number of healthcare facilities

Medical professionals relying on medical apps to promote growth
By using mobile health services, healthcare organizations are creating a better quality of care for their patients and will be able to provide constant care around the clock due to their newfound accessibility. Organizations can also reach a wider variety of patients with mobile health, which will benefit patients who live in more rural areas and decrease the amount of time it normally takes to get an appointment or onboard a new patient.
About 75% of in-person healthcare care visits are either unnecessary or could have been effectively handled through a virtual care appointment. Fortunately, virtual care will decrease the volume of in-office healthcare visits and eliminate the need for patients to make in-person or emergency visits to healthcare offices as often.
Customer Service
Excellent customer service is critical in all industries, but especially in healthcare. People want more than just a service, they want care. When customer service performance is poor, it's often a symptom and indicator of underlying issues within an organization. A mobile app or mobile-friendly website allows people to easily access vital information – whether it's finding answers to frequently asked questions (FAQs), helping them get in touch with someone who can help, or looking up personal information regarding their health.
Nearly 75% of people research medical providers online. Each touchpoint along the customer journey is an organization's opportunity to influence a person's perception about the quality and value of care they will receive. If they are met with roadblocks, dead ends, and radio silence, they will take their care elsewhere.
To help facilitate the convenience mobile telehealth apps provide, consider offering support for login troubleshooting and responding to negative reviews. You can also head off many questions and issues from the start by dedicating clear areas within a telehealth app to answer FAQs, provide important information, and ways to contact the organization. Lastly, think about how a telehealth app could potentially alleviate additional administrative duties such as creating appointments, allowing prescription ordering/refills, and reviewing test and lab results.
User Experience
Along with virtual appointments, patients are looking to access more relevant healthcare resources on their mobile device. Creating a healthcare app or mobile-friendly website for your organization can provide users with credible information that healthcare organizations would typically share through postcards, flyers, email, or over the phone. An app or mobile website will strengthen your digital presence and encourage users to engage with your services more frequently and seamlessly.
According to the National Center for Biotechnology, around 68% of the U.S. population has a health app on their smartphone, whether that be a general health app, telehealth app, or healthy lifestyle app. The increased use of health apps is likely to drive the growth of the prescribed health apps market globally.
For example, the Lark Health app helps users manage their health goals by tracking their diet plan, exercise routine, sleep schedule, and medication intake. The cutting-edge AI and connected health monitors used to power this app will help users manage and prevent any future healthcare concerns.
Warby Parker's app is taking eyeglasses and sunglasses into the 21st century through AR technology and its home try-on program. After downloading, you can virtually try-on frames or have your five favorites shipped to your house to try on in person, which makes it easy to keep your eyes safe, healthy, and protected.
Making access to services and information easier is more essential now than ever. The more functional and useful a health app is, the more traffic it will receive from the public. Including a mobile plan as part of your larger telehealth marketing strategy is important for organizations.
Healthcare organizations will be more fluid and profitable with the use of telemedicine and health apps. Staying up-to-date will not only benefit users, but it will significantly benefit healthcare organizations as well. If you need help with web development during this critical time, reach out to the marketing experts at Quaintise who can help you formulate and implement a strategy.