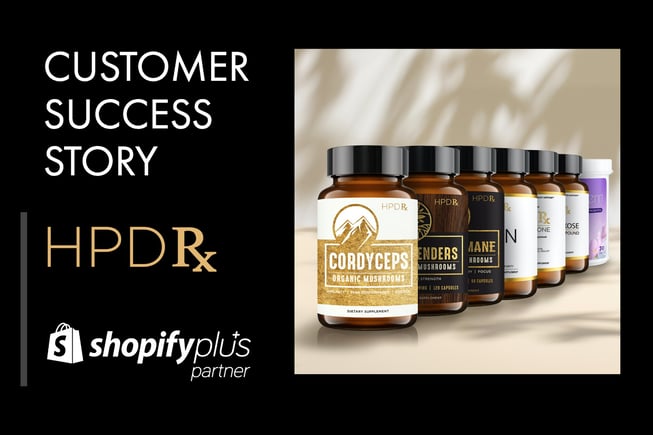 Quaintise increased conversions for HPD Rx, a leading nutritional supplements brand, by implementing a newly updated web site built using Shopify Plus.
HPD Rx partnered with Quaintise to accelerate desktop and mobile conversions by improving their branding and creating a new Shopify Plus website. The project goal was to improve the user experience, increase conversions, and elevate the HPD Rx brand and its expanding product line.
Our Partner HPD Rx
HPD Rx is a physician created company founded by Monte R. Swarup, MD, FACOG. The company develops clinically tested formulas to address critical health issues, including immune system function, cognitive performance, physical energy and reproductive health. HPD Rx has introduced innovative mushroom-based immunity products such as AHCC, feminine health related products including Pro-Fem, a leading vaginal probiotics and Fem-Rx which are pure boric acid suppositories, among many others.
" The extraordinary work by Quaintise in creating our brand and updating our Shopify Plus website has made a major impact on our sales volume, customer experience and profitability."
Monte R. Swarup, MD, FACOG
Founder, HPD Rx
Creating a Better User Experience
Like many fast-growing brands in ecommerce, HPD Rx needed to stay ahead of changing user experience demands while increasing desktop and mobile conversions.
HPD Rx Before Sho

pify Plus

Project Goals included::
Improve customer experience to increase mobile and desktop conversions

Create new product images, banners, and videos

Refresh the brand aesthetic that represented the company's innovative product line

Elevate and simplify the product and ingredient descriptions

Improve subscription purchasing options

Create an online test to improve customer engagement

Implement a Klaviyo email newsletter design, workflow, and sequences
HPD Rx After Sho

pify Plus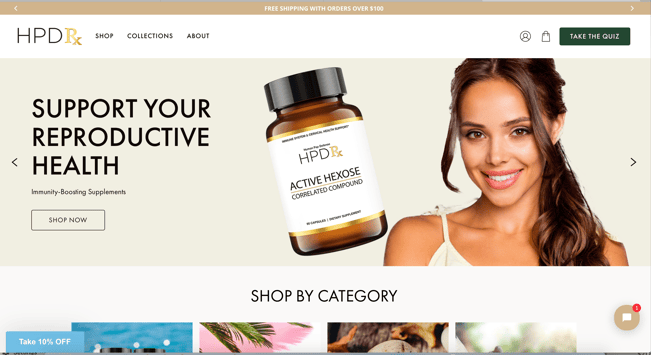 With over a decade of Shopify experience, Quaintise is a leader in assisting high-growth brands leverage the platform through designing, developing, and optimizing their Shopify Plus stores. Brands rely on us to elevate their brand, improve their customer experience, and increase their revenue.


"We work with brands looking to gain an advantage in the competitive eCommerce marketplace. Having a Shopify Plus site combined with elegant visual designs and a seamless user experience is the best way to improve your online sales."
Raquel Baldelomar
Founder and CEO, Quaintise

Quaintise + Shopify Plus
Quaintise has a streamlined process and years of expertise in building Shopify Plus stores. Here's how we can help your business get the most out of the platform.
Fast Websites that Perform
Industry leading speeds in all of our custom developed sites.
Our design and content team have won numerous awards for their brand development work.
Best-In-Class Development
Our team has built custom Shopify features and themes for some of the most complex stores.
Cross Browser Support & Responsiveness
The Shopify stores we build are optimized for SEO, high speed performance, and multi-browser usage.
If you are looking to improve your online sales, conversions or brand experience please get in touch with us. We are ready to help take your business to the next level.