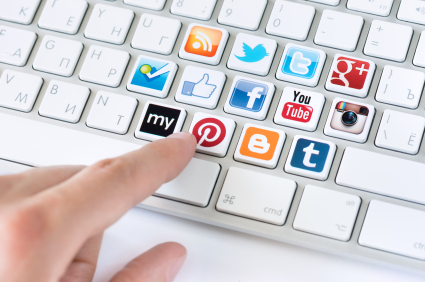 The consumer has changed, as has the patient. Today, the consumer and the patient are one and the same. The consumer-patient researches, shops around, compares, discusses, engages, asks questions, reads reviews, and weaves through a variety of mediums and paths before making their new patient appointment with your offices. At Quaintise, it's our job to know exactly where the patient's path takes them before they end up at your door, and how we can influence that path towards your offices.
Marketing Orchestration
"An approach to marketing that focuses not on delivering standalone campaigns, but instead on optimizing a set of related cross-channel interactions that, when added together, make up an individualized customer experience." - Forrester.com
Let's break that statement down, starting with not on delivering standalone campaigns.The old healthcare marketing strategy of developing a single campaign across one, standalone medium with the single purpose of increasing call volume has changed. It's no longer effective, and for healthcare marketing agencies looking to deliver ROI for clients, it's a sinking ship.
Cross-channel interactions are just that, interactions across multiple channels. In today's healthcare marketing atmosphere, doctors and hospitals must be able to engage with patients on all levels, from varying devices to varying platforms, both traditional and innovative. Engagement must be delivered in real-time, with genuine transparency and individualized responses, which brings us to the next point from Forrester…
Individualized customer experience in todays' market is imperative. If your health care agency is not building trust through personalized experiences for your patients, they are not the agency for you.
Scott Olrich, President of Marketing and Platform at Responsys and contractor of the recent Forrester report, told Forbes.com, "The study shows there is a critical flaw in the way marketers organize and execute their marketing communications. Marketers need to shift their job focus from creating campaigns to creating unique interactions that together make up a differentiated customer experience."
According to Forbes.com, There are six components to Marketing Orchestration:
Recognition of individuals and identities across channels by 'establishing a single identity for customers that is valid across interactions and touch points'. If you want to align to your buyers' journey, this "stitching" together of cross-device and channel identities is key.

Real-time capture and management of interaction data by using cookies, email address, Twitter handles, mobile IDs, any data element you can get your hands on to associate the interactions, sessions and channels with each individual.

Responsive customer journey design, testing and optimization that builds actionable customer journeys across any addressable channel. Once you have this you can now engage the buyer with relevant, valued, personalized content in real-time.

Relationship-driven automated execution across channels that deliver the right content, at the right time, to the right physical-digital-social location where the buyer is in response to their actions.

Rules-based predictive, next-best journey selection based on having "granular, customer-level interaction and behavioral data". That knowledge, which comes from internal systems as well as third-party data sources, is made actionable through automated triggers set up to respond to specific buyer actions.

Responsible preferences and permissions management so that marketers can fine-tune their interactions to meet the customer's expectations, expressed and implied, on frequency, type, channel and content. That also means honoring the individual's wishes; it's a core component to building a trusted relationship.
Call the team at Quaintise to handle all of your healthcare marketing and advertising needs.