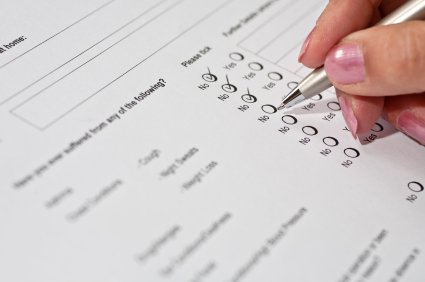 There are very few medical organizations in the world that understand the true meaning and effectiveness, and put it into action, as the Cleveland Clinic does. While many healthcare marketing firms try to convey the importance of patient experience and transcend that importance into action, it is a rare feat when it does, in fact, get accomplished. While many healthcare marketing agencies get lost in the strategies of advertising success, at Quaintise our team of marketing experts not only help physicians to define patient experience, but implement strategies that can improve it.

Defining the Patient Experience
At Quaintise, we understand that completely recognizing the problem is the most effective way to find the solution. With that said, in many healthcare marketing situations the problem is in the definition of patient experience. The key to remarkable results is developing a clear and concise goal, and that goal can only be developed with a clear and concise understanding of patient experience.
According to the Beryl Institute, the definition of patient experience is "the sum of all interactions, shaped by an organization's culture, that influence patient perceptions across a continuum of care."
Essentially, that means that form the millisecond a potential patient makes contact with your staff, either through email, social media, or phone call, the process into defining their perception of your practice or hospital has begun, and will continue throughout every single aspect of their relationship with your brand, or across a continuum of care.
It's important to understand that patient experience depends on patient perception, and with Quaintise as your healthcare marketing team, we'll establish exactly what that means for your patients in a more focused context.
So, as Quaintise works with healthcare marketing clients to establish campaigns goals, it's paramount that the client (specialists, physicians, administrators) appreciate and fully comprehend the definition of patient experience and how it applies to the end goals – particularly how important it is to understand how our healthcare marketing strategies facilitate the patient experience, improving upon a patient's perception of your practice or hospital.
Improving the Patient Experience to Meet Objectives
Now that we've defined the patient experience, Quaintise healthcare marketing team members establish strategies for improving it. These could include…
1. Define Patient Experience Based on Your Patients – Understanding the values of your specific patients can increase your ability to not only improve healthcare marketing strategies, but improve overall processes within your offices. Because the patient experience is so subjective, it is imperative to appreciate your patients' principles and values.
2. Cater to Family and Caregivers – At Quaintise, we've found that oftentimes the most important people in a patient's life is unintentionally disregarded. The treatment of a patient's family and caregiver can directly impact their overall patient experience, so it's important that their needs are met as well.
3. Communication and Transparency­ - One of the most important aspects defining the patient experience and improving upon that experience is communication and transparency. In brand marketing, transparency facilitates credibility and breeds trust between consumer and brand. In healthcare marketing, the same is true. Transparency and strong communication via social mediums, online communities, and physician or NP availability will undoubtedly improve patient perception of your organization.
4. Effective Communication – There is quite a difference between communicating and effectively communicating with patients, just as in healthcare marketing there is quite a difference between an advertisement that is seen by patients and an advertisement that is felt and understood by patients. Quaintise is happy to conduct staff and physician seminars with the inherent intent to improve communication with patients. A recent study conducted at the Laser Spine Institute found that a patient's satisfaction correlated directly with conversational satisfaction between doctor and patient. If you, your staff, and your physicians communicate effectively, patient experience will improve.
5. Real-Time Feedback – Another aspect of improving the patient experience that we at Quaintise have found incredibly effective is to simply ask patients how their visit was. Real-time feedback will provide you with honest results, genuine answers from patients, and can speed up the overall patient experience improvement process.
With over a generation of experience in healthcare marketing, Quaintise has the tools necessary to not only improve the patient experience, but increase patients! Give us a call today for more information on how our tried and true strategies can make a difference for your organization.