Since the dawn of healthcare marketing, it's been a challenge to get the right-brained marketers and the left-brained marketers on the same page. And many times that discrepancy shows through in healthcare marketing campaigns, where the words and the visuals are not seamless. It's a dichotomy that for generations has eluded the most skilled businessmen, combining text and graphics to create a visual image with marketing purpose, 'pop' as they say, and grabs the attention of your audience.

Telling A Story
These days, everything is based in a visual context. Successful healthcare marketing teams, who has always held writers and journalists in such high esteem, must absolutely have talented graphic designers with an eye for marketing on their teams as well.
In defining healthcare marketing to clients, at Quaintise we often delve into the aspect of visual and contextual marketing with a purpose, and a feeling. This is one of the elements that sets apart healthcare marketing and any other form of marketing. In healthcare marketing, you absolutely must make your audience feel something, an attachment on a personal level, and that is most often achieved by telling a story with one, single iamge.
Images should not only be eye-catching, they need to tell a story. Take a look at the below image. It's nothing more than a car. Not much to brag about.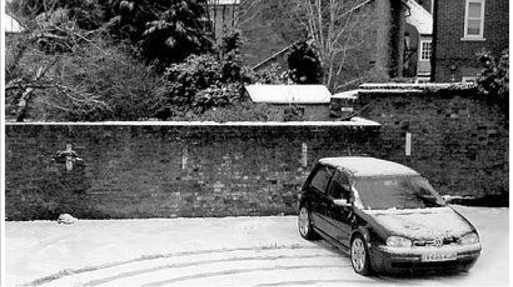 Now take a look at the image creatively instilled with the Volkswagon brand. You feel a bit something more.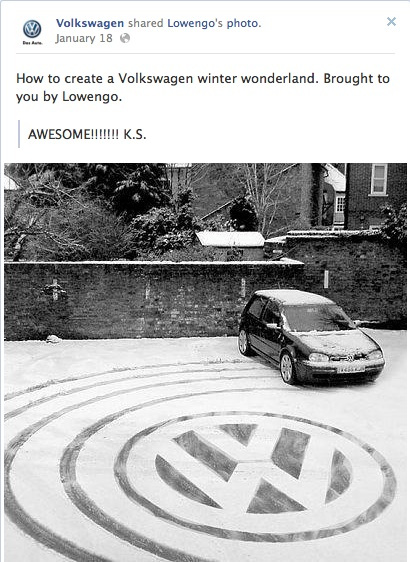 Let's translate that to healthcare advertising. Here we have an empty bottle. Confusing right?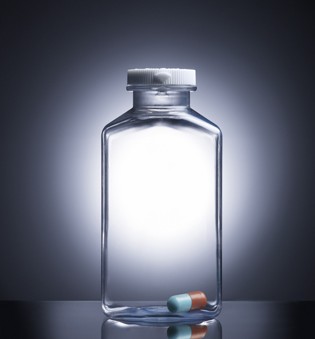 But add the text "Absolute Desperation" and you've got a powerful healthcare marketing campaign.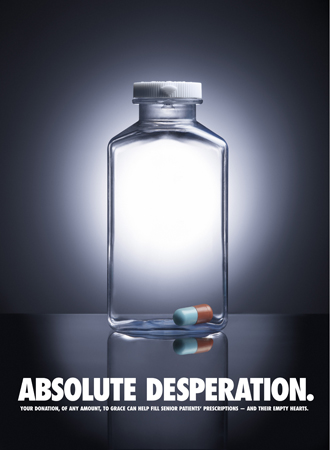 The Numbers Don't Lie
Telling a story with the perfect mix of visual and text can mean the difference between increased brand Reach and the possibility of extreme Virality, and disenchanted Fans. Let's take a look at some very powerful numbers from a recent Hubspot.com blog:
1) 90% of information transmitted to the brain is visual, and visuals are processed 60,000X faster in the brain than text. (Source: Zabisco)
2) 40% of people will respond better to visual information than plain text. (Source:Zabisco)
3) 46.1% of people say a website's design is the number one criterion for discerning the credibility of the company.
4) Publishers who use infographics grow in traffic an average of 12% more than those who don't. (Source: AnsonAlex)
5) Posts with videos attract 3 times more inbound links than plain text posts. (Source:SEOmoz)
6) Visual content drives engagement. In fact, just one month after the introduction of Facebook timeline for brands, visual content -- photos and videos -- saw a 65% increase in engagement. (Source: Simply Measured)
7) On Facebook, photos perform best for likes, comments, and shares as compared to text, video, and links.
8) 37% of Pinterest account holders log in a few times every week; 28% said they log in a few times a month; 15% log in once daily; 10% log in numerous times a day. (Source:PriceGrabber)
9) 98% of people surveyed with a Pinterest account said they also have a Facebook and/or Twitter account (Source: PriceGrabber)
10) Pinterest generated more referral traffic for businesses than Google+, YouTube, and LinkedIn combined. (Source: Shareaholic)
11) Pinterest drives sales directly from its website -- of people with Pinterest accounts, 21% have purchased an item after seeing it on Pinterest. (Source: PriceGrabber)
12) 85% of the US internet audience watches videos online. The 25-34 age group watches the most online videos, and adult males spend 40% more time watching videos on the internet than females. (Source: comScore)
13) Over 60 hours of videos are uploaded each minute on YouTube.com. (Source:YouTube)
14) 700 YouTube videos are shared on Twitter every minute. (Source: YouTube)
15) Viewers spend 100% more time on pages with videos on them. (Source:MarketingSherpa)
16) Mobile video viewing increased 35% from 2010 to 2011.
17) 25 million smartphone users stream 4 hours of mobile video per month. 75% of smartphone users watch videos on their phones, 26% of whom use video at least once a day.
18) Mobile video subscription is expected to hit $16 billion in revenue by 2014, with over 500 million subscribers.
19) Viewers are 85% more likely to purchase a product after watching a product video. (Source: Internet Retailer)
At Quaintise, our Portfolio speaks for itself in terms of telling a story with visual content marketing campaigns. No one does it better. Contact us for more information.