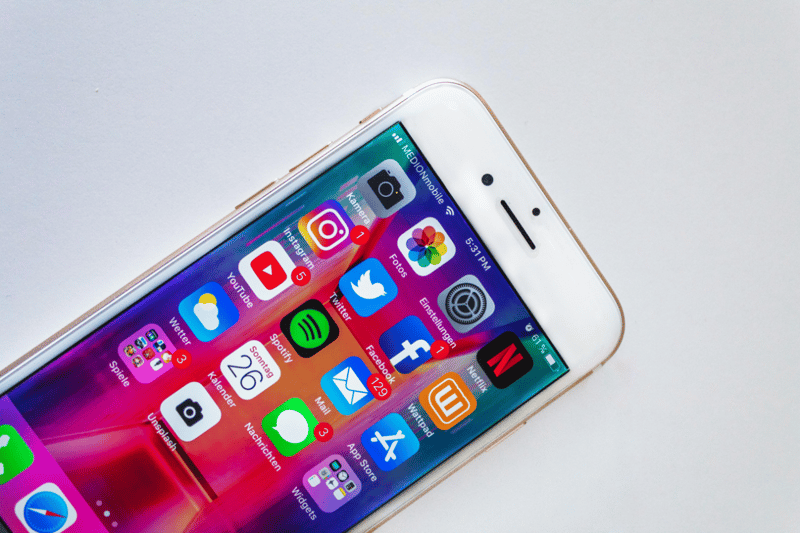 Streets are empty and businesses are closed. The coronavirus (COVID-19) has everyone across the world on self-quarantine, and in some states such as California, following mandatory "Safer at Home" restrictions. With populous metropolitan cities turned into ghost towns, quarantined people turn to soci
al media as their link to the outside world.
It's ironic that as we all come to terms with "social distancing" in the midst of a quarantine, social media platforms like Facebook, Instagram, Twitter, and TikTok are where people are going to pass their solitary time inside. So, what does this mean for your health and wellness operations?
You're likely trying to figure out how to follow new state and federal orders alongside your patients. Because healthcare operations are exempt from shut down requirements, business policies and procedures must be updated to ensure the highest safety standards in the face of a contagious viral pandemic. While you figure out the business side of things, your audience is panicking on social media. Life as they know it has come to a full stop. The majority of businesses they interact with on a frequent basis are closing their brick-and-mortar stores. Their only source of information is digital, which is why they are looking to you to step up and be the guiding light during this difficult time.
Why Healthcare Organizations Need to Be Present on Social Media More Than Ever
First and foremost, your audience needs to know you're still open for business. People who get their news online often stop at headlines or skim the highlights, causing them to miss the finer details of which businesses are permitted to stay open while sheltering in place.
Next, you need to inform social media followers about how your business is responding to the pandemic. Any changes to your business policies and procedures are for the greater good of your employees and the public. Alerting your audience to these changes will ensure that these policies and procedures are carried out more efficiently. You'll also face less backlash if you give people a heads-up on changes as soon as they're put in place.
People on social media are scared and, unfortunately, misinformation is being spread at an alarming rate. Facebook and other social media platforms are trying to stop this from happening, but they need all the help they can get. As healthcare professionals, you have a responsibility to share your knowledge and expertise. You may not be an expert in infectious diseases, but you may be able to answer some basic questions or in some way relate our current health crisis to your specialty in a way that offers guidance. People respect what healthcare professionals have to say, and social media platforms offer an easy and effective way to share this helpful information.
Women are still giving birth, children are still catching the flu, and mental health issues are on the rise during this pandemic. In short, life does not stop in the face of a crisis. Conversations are being had about your organization online, and you would benefit from leading and responding to these conversations to prevent the spread of misinformation and proactively put out digital fires before they happen. The last thing your business needs during this time is dealing with a communication crisis alongside a viral pandemic crisis.
Crisis Communications Tips for Social Media
Once your Crisis Communications Plan has been put into effect and your business operations have been formalized, you'll want to begin message outreach on all owned platforms, including web, email, and social media. Here are some tips for communicating effectively during this difficult time:
Look to the helpers in times of trouble. We're all just trying to survive, but in this time of great need, if you're able to help your community, you have a responsibility to do so. Ask yourself how you can be useful to others in need, even if it's just leading by example and doing the right thing.
Be knowledgeable. Provide information not just about your business, but about the pandemic itself. Where are the tests? Why are they taking so long? Why are federal and state rules applied to some but not others? Politics aside, answering questions to the best of your ability helps ensure your message aligns with important updates.
Stay true to your tone, but tread lightly. If your brand has a specific tone, it's important to be thoughtful when it comes to how your message is being perceived by those affected the most. People are losing their jobs and their lives. Stay true to your brand while remaining cognizant of other people's troubles.
Anticipate changes in your audience's behavior. This serves as a good reminder that we're all trying to figure out how to get through this together. You may have thought you knew your audience beforehand, or maybe you never had to worry about your audience's reaction to your social media presence until now. But in a time of fear and unknown, it's better to remain present, accessible, and calm rather than distant, solitary, and unapproachable.
What Healthcare Organizations Should Share on Social Media
Most healthcare organizations who are not active on social media say they don't post because they have nothing to say. Unfortunately, at a time like this, this is no longer a viable excuse. If you have an active social media presence, it's time to up the ante.
Take this opportunity to start by sharing:
Updates to your business policy/procedures as the pandemic evolves.

Trusted third-party sources who share pandemic-related news that pertains to your patients' health, such as:

Good news. Coronavirus memes are running rampant, but as the number of deaths climb, refrain from using humor. Instead, celebrate other "wins," including:

Things to do while in quarantine (bonus if it's in video/graphic form), such as:

Positive affirmations for better mental health.

Healthy living routines/tips for better immune support.

Community involvement opportunities, such as a request for letters for a quarantined elderly community.
Social media during a pandemic is not just one-way communication. A large part of your work will be dedicated to customer service, like answering questions and moderating comments to provide assistance before things get out of hand. Your actions now will determine brand loyalty in the future. If you need help with social media communications during this critical time, reach out to the marketing experts at Quaintise who can help you formulate and implement a strategy.