There are a lot of ways to reach your audience in 2023 if you are in the wellness industry. With all of the ways you can reach your customers and potential customers, there are also a lot of opportunities for getting your customer excited about your brand, interacting with them, and driving sales.

With that said, you may not be sure what you can do to set yourself apart from your competitors and create a super strong brand. Below are 5 Wellness Marketing ideas for your 2023 marketing campaign and beyond!
5 Wellness Marketing Ideas in 2023

The marketing ideas below are designed to not only get you in front of your customers, but also create brand loyalty, and increase customer retention. If you combine these marketing ideas, you can get even better results!

The important thing is to get started with your implementation and ensure everything is done correctly. If you need any help with the designing or implementation of your marketing campaign, reach out to Quaintise. We'd be happy to help you to put together and execute the perfect wellness marketing campaign in 2023 and beyond!
1. Run Targeted Ads

One of the most obvious but crucial elements of any marketing campaign is running targeted ads. This is especially so for supplement and wellness product companies that sell their products online.

As much as you may wish for it, your audience isn't going to magically discover your wellness product. Even if a few do, it won't be enough for sustainable growth. Running targeted ads is one of the fastest ways to get in front of your audience and drive traffic to your ecommerce page or website.

Your targeted ads can be run on social media, through Google Ads, and even on Amazon. If you properly target your audience, you'll get in front of thousands of potential customers at a relatively low cost.

Implementation of these ads can be difficult, as can reviewing the analytics and optimizing. Quaintise can help empower your company to better reach your target audience with persuasive copy, brand development services, web development, and digital marketing services. We're happy to help in the creation and implementation of your advertising campaign.

One company we provided outstanding advertising services for is Maricopa OBGYN. The services we provided included optimizing their landing page, performing keyword research, and creative ad sets that targeted local women in need of gynecological and obstetric services. This greatly increased their number of appointments and their leads.
2. Connect with Influencers
Influencer marketing is a not-so-well-kept secret in the wellness industry. From meditation apps to workout supplements, many companies leverage influencer marketing to get their message in front of the customers that are most likely to take advantage of their products or services.

Here's an example:

You have a wellness supplement line that includes multivitamins, nutritional shakes, and electrolyte supplements. These are perfect for those that are looking to get fitter and even seasoned athletes. So, how do you get your message in front of the right customers? Go to where they are! You can reach out to an influencer like a fitness YouTuber to sponsor their videos. This gets you in front of potentially thousands of customers!
3. Host a Workshop
If your wellness product is based around an activity, consider hosting a workshop or class! It doesn't even have to be in person. You can host a webinar or live video where you connect with your audience, provide them with tips, and even engage in wellness activities together.

If you have a yoga app, for instance, consider hosting a free, live yoga session online. You can then stick around at the end, answer questions, and point your new customers in the direction of your services!
4. Offer Referral Codes and Rewards
Referral codes are extremely helpful in growing any brand, but they are especially useful for growing supplement companies and wellness brands. You'll see many companies that offer a free product or bonus for referrals. This may include a free month of the use of an app, a special workbook, or any other gift that rewards your customers for their referrals. Many of these things can be easily provided to the customer at low-to-no cost.

Those that use the referral codes may have access to a great discount or even a free product. This may include either a physical or digital product. For instance, if you are a nutrition brand, you may offer a free eBook as a gift for referring a new customer and/or a reward for cashing in a referral code.
5. Rebrand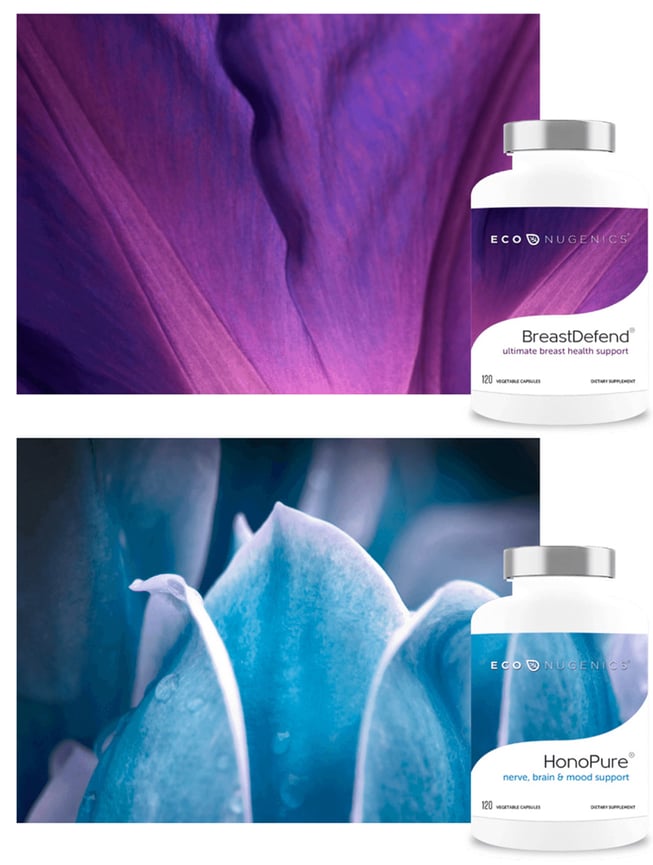 If it's been a few years since you've considered your branding, 2023 may be the perfect time to consider updating your brand. A fresh brand can help you to stand out and get in front of a larger audience.

For HPD RX we provided excellent branding services to boost their brand exposure and clarify their brand identity. We did this by first performing a brand audit to better understand how we could improve their brand. From there, we were able to develop a fresh brand and integrate it into their overall strategy.

If you are considering rebranding, reach out to Quaintise today!
What Does Quaintise Do?

Quaintise provides outstanding healthcare marketing services for our clients. Our company has…
Years of experience in the industry
The ability to create a memorable brand
The tools to get the job done
The skills required to build your company to its full potential
We will help you to grow your business and take your marketing campaign to the next level!
Contact Us!
You now have some outstanding wellness marketing ideas that you can implement to dramatically increase brand exposure, web traffic, and sales. If you would like help with your wellness marketing campaign, reach out to Quaintise today. We'd be happy to provide you with the support you need to flawlessly execute your 2023 marketing plan!