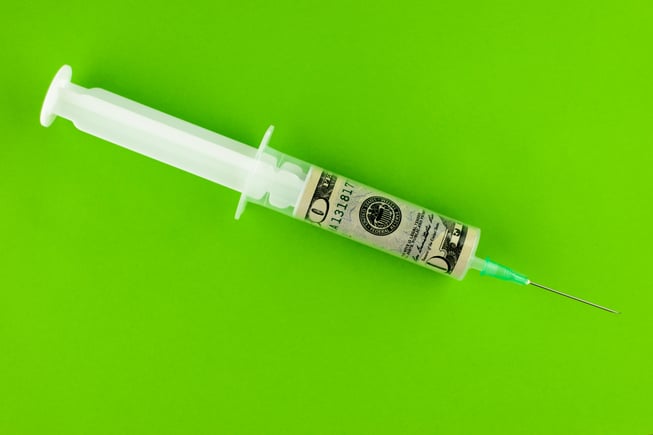 If you are entering the healthcare marketing space, it's a good idea to have a gameplan ready. The right marketing plan can help to ensure you are getting the best results possible, with the least amount of effort or ad spend.

You may not be sure how to create a healthcare marketing plan, though. You also may not fully understand why a marketing plan is so important to begin with.

Below is more information about why you should create a healthcare marketing plan, how to create one, and why you should consider Quaintise when developing the perfect marketing plan to meet your needs.
5 Wellness Marketing Ideas in 2023

The marketing ideas below are designed to not only get you in front of your customers, but also create brand loyalty, and increase customer retention. If you combine these marketing ideas, you can get even better results!

The important thing is to get started with your implementation and ensure everything is done correctly. If you need any help with the designing or implementation of your marketing campaign, reach out to Quaintise. We'd be happy to help you to put together and execute the perfect wellness marketing campaign in 2023 and beyond!
Why is Healthcare Marketing Important?

Healthcare marketing is extremely important for getting you in front of your potential customers. Just creating a product or service isn't enough. This is especially so in the healthcare and wellness field, as it is very saturated. You need to run a successful marketing campaign to grow your brand and increase your sales.

In order to properly run a healthcare marketing campaign and avoid spinning your wheels, you need an efficient healthcare marketing plan. With the right plan in place, it's just a matter of following the plan and making small changes as you go to make your campaign that much more successful.
How to Create a Healthcare Marketing Plan
Your target audience is an extremely important part of your marketing plan. You need to make sure that whatever ads you run, branding materials you create, and so on are done with your target audience in mind.

In order to better determine your target audience, consider the demographic information first. How old is your target audience? Are they male, female, or both? What is their income range? Where do they live? These are all good starting points.

From there, you can dig even deeper. For instance, what are their hobbies? What other products or services in your niche might they enjoy? Why would they be interested in your product or service?

Once you have all of this information, you can build an audience that can be leveraged across various platforms to reach more of the customers you want to reach.
Build a Strong Brand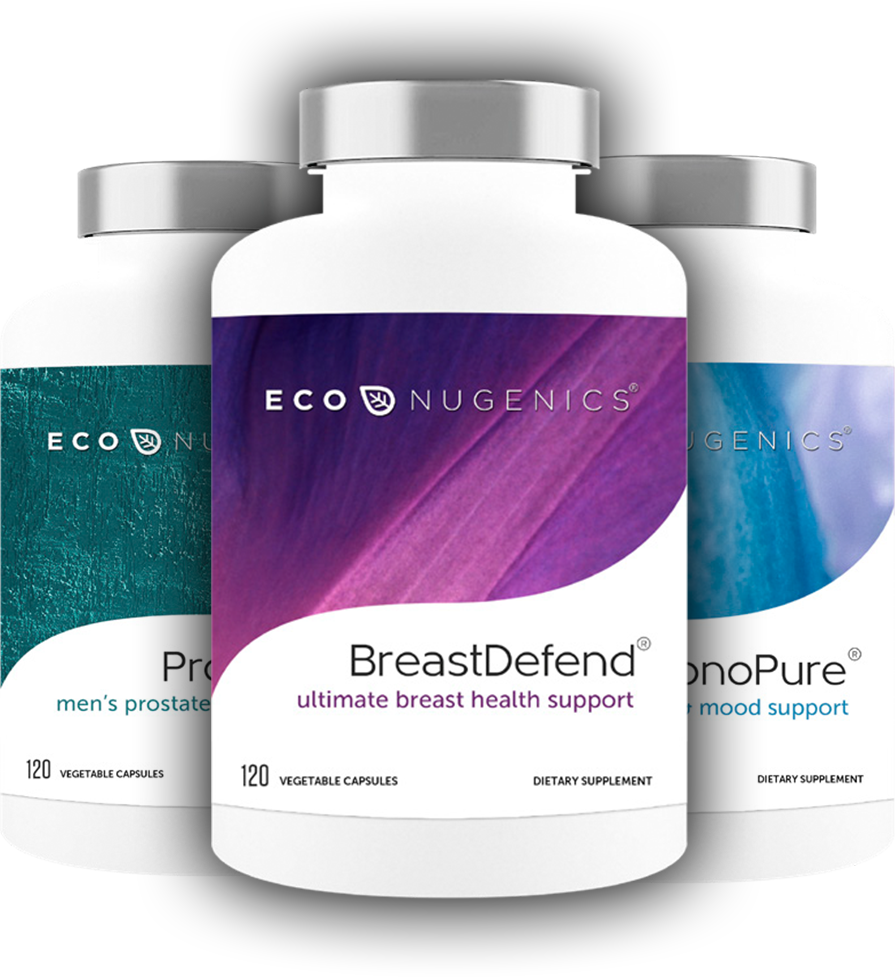 Your brand says a lot about you as a business and communicates to your potential customers what they should expect from you. This includes your key attributes, differentiators, values, and more. The right branding should also be eye-catching and unique to set you apart in a crowded marketplace.

A business that we supported in their branding efforts was ecoNugenics.
We helped ecoNugenics with their branding efforts by providing a brand analysis and audit to understand their current messaging. We also conducted a competitor analysis to understand the competitive landscape to better ensure ecoNugenics' success in the premium supplement marketplace. After understanding ecoNugenics' current brand, we developed an updated brand that communicated its unique traits and values. We created outstanding advertising materials and customer personas to ensure ecoNugenics stood out in a saturated market. We then implemented their new branding across multiple platforms and touchpoints, including their packaging and advertising. This increased brand exposure and improved their overall marketing efforts.

Some of the branding services that you can expect from Quaintise include:
Brand strategy
Style guide creation
Development of internal brand
Audience avatar creation
Storytelling and messaging frameworks
Typography, color palette, and image selection
Logo design
Brand strategy
And more
Set Goals and Targets
It's good to have some general goals in mind and targets you want to hit for your marketing plan. Even if you just start with rough projections, having something to set your eye on and shoot for can help to concentrate your efforts and keep you on track so you don't start veering off and worrying about things that won't help you to hit your stated goals.
Define Your Budget
Your budget is an extremely important part of your marketing plan, as it determines the extent of what you can do and what is realistic. You don't want to "wing it" and end up overspending and/or blowing your budget on things that aren't extremely useful. Every dollar counts and should be accounted for. Your budget should help you to track your spending and concentrate your advertising efforts.
Plan Your Advertising Efforts

Speaking of which, make sure you take the time to plan out your advertising campaign and what these efforts will look like. It's best to have a detailed advertising plan in advance that includes the different forms of marketing you plan on leveraging and when you want to execute different aspects of your marketing plan.

For Hazelden Betty Ford, Quaintise developed a plan that outlined eight steps to reach those in need of alcohol and drug treatment in California. After a thorough brand audit and competitor analysis, we provided Hazelden with a one-year marketing plan that helped build brand awareness and drive traffic.
Years of experience in the industry
The ability to create a memorable brand
The tools to get the job done
The skills required to build your company to its full potential
We understand how important it is for every aspect of a campaign to fit together seamlessly. That's why from beginning to end, we keep your brand in mind. Each service we provide is intended to complement other elements of your marketing campaign.
Reach Out Today!

If you have any questions or are ready to put together an outstanding healthcare marketing plan, reach out today! We are here to help you to build not only your marketing plan but your business overall.