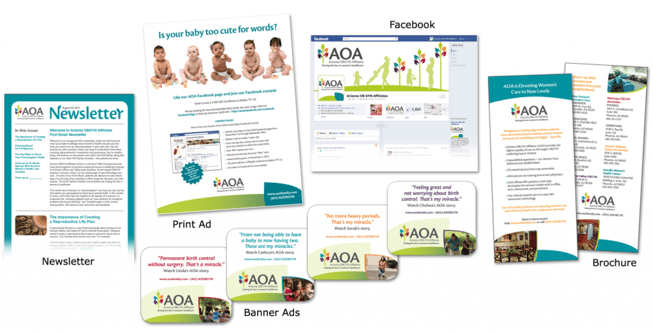 Are you looking to grow your online health and wellness business? If so, you're likely considering two main options—hiring a digital advertising agency and doing it yourself. While the option to run your own marketing campaign is available, it generally isn't the best choice. Unless you have a background in marketing and plenty of time, you'll want to look at other options.
There are a lot of advantages to hiring a digital advertising agency that you'll want to consider. If you decide to hire a digital marketing agency, you'll also need to think about what to look for…
Below is more information about why you'll want to hire an expert digital marketing agency like Quaintise, and what you should look for when you are deciding on the right agency to meet your needs.
Why Hire a Digital Advertising Agency?
There are a few main reasons why you'll want to hire a digital marketing agency (instead of running your own online marketing campaign). These include:
Save time. Running a full digital ad campaign can take a lot of time—even for experts in the field. That time could be spent interacting with customers, performing more services, working on product development, and doing everything else it takes to grow a business (outside of advertising).
Get better results. If you don't have experience with digital advertising, you simply aren't going to get the same quality of results. Digital advertising is a skill that takes years to learn and perfect. That's why you'll want to leave it to the professionals.
Access to special tools. Marketing agencies generally have access to special tools that can be very expensive to purchase or pay monthly for on your own. You can save a lot of money by not paying for these tools, along with all of the time it takes to learn how to use them.
What to Look for in Your Digital Advertising Agency
Now that you have a better idea of why you should hire a digital advertising agency to grow your health and wellness business, let's take a look at what you should look for in your digital advertising agency:
Experience
When you hire a marketing agency, it's important to find an agency that has years of experience—especially when it comes to digital marketing services in your specific field. Quaintise has years of experience in the health and wellness advertising space.
Transparency
You should know what's going on during your marketing campaign at any given time. A reputable digital marketing agency will be transparent with its services, pricing, deadlines, and any issues they run into. You should be able to trust your marketing agency with your time, money, and brand.
Collaboration
While you definitely want to leave most of the marketing to the experts, your opinion still matters. The right marketing agency will have a collaborative approach and will be willing to work with you to build the best campaign possible.
Tracking and Insights
Even if you aren't an expert on advertising analytics, you still will want to make sure your money is being spent wisely and you are getting the results you are looking for. Reputable marketing agencies like Quaintise provide customers with tracking information and insights. This data helps to track growth and show opportunities for improvement.
Communication
No one likes getting blown off. It's extremely frustrating to hire a company and then find out they are terrible at communication. Your marketing agency should respond in a timely manner. This likely won't mean a couple of minutes after you email them, but at least within a professional and responsible timeframe. This is especially the case when deadlines are involved.
You don't have to pick one or two of these. Top marketing agencies like Quaintise are:
Experienced
Transparent
Collaborative
Data-driven
Expert communicators
What Quaintise Does
Quaintise provides outstanding healthcare marketing services for our clients. Our company has…
· Years of experience in the industry
· The tools to get the job done
· The skills required to build your company to its full potential
· The ability to create a memorable brand
Quaintise will help you to significantly grow your business and provide you with expert-level marketing services!

Previous Work for Our Clients
· Quaintise provided Maricopa OBGYN with keyword research, landing page optimization, and creative ad sets that targeted local women in need of obstetric and gynecological services. This provided a big boost in leads and led to an increase in appointments.
· HPD Rx required assistance standing out in the ecommerce space. Along with the outstanding brand we developed for HPD Rx, we also created brand-consistent packaging that sets their product line apart from their competitors.
· We helped to design The HPD Rx storefront on Amazon, which has allowed them to reach millions of potential customers. We provided videos, product descriptions, 3D images, and infographics for HPD Rx, which enhanced their branding and increased their orders.
· For ecoNugenics, we first provided a brand analysis and audit to understand the company's current messaging and values. A competitor analysis allowed us to better understand the competitive landscape and what changes needed to be implemented to ensure ecoNugenics success in the premium supplement marketplace. Once we had a better understanding of the current ecoNugenics brand, we began work on developing an updated brand that communicated its high-end value. We also created customer personas and advertising materials to ensure ecoNugenics stood out in a saturated market. We then implemented their new branding across multiple platforms and touchpoints, including their packaging and advertising. This increased brand exposure and improved their marketing efforts.
Contact Us
If you would like to learn more about the advantages of hiring a digital marketing agency and/or you would like to learn more about Quaintise, contact us today! We'd be happy to discuss your business, growth opportunities, and the advantages of hiring a top healthcare marketing agency like Quaintise for your advertising campaign.