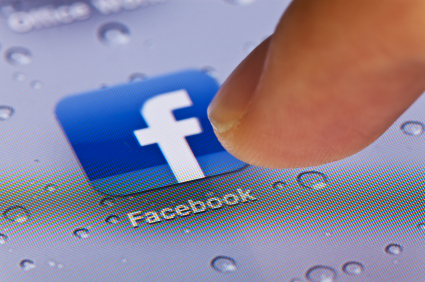 There has been a trend on Facebook over the past year to increase engagement by literally asking for Likes, Comments and Shares. This technique, called Like-Baiting by Facebook, has been so successful that morally unethical Facebook pages have taken the technique and transformed it into a way to beat Facebook's algorithm. Physicians, if you have fallen into the trap of asking for engagement, this article is something you'll want to pay close attention to.

Like-Baiting Physicians
According to Facebook, "Like-baiting" is when a post explicitly asks News Feed readers to like, comment or share the post in order to get additional distribution beyond what the post would normally receive.
People often respond to posts asking them to take an action, and this means that these posts get shown to more people, and get shown higher up in News Feed. However, when we survey people and ask them to rate the quality of these stories, they report that like-baiting stories are, on average, 15% less relevant than other stories with a comparable number of likes, comments and shares. Over time, these stories lead to a less enjoyable experience of Facebook since they drown out content from friends and Pages that people really care about.
Most of the big box healthcare companies such as Cleveland Clinic and Mayo Clinic, among others, were wise to not fall into this trap. But, countless small practices have, in fact, utilized this Facebook Marketing technique to increase engagement, and thus increase their EdgeRank. With increased EdgeRank, these small physician practices would see more Likes, more engagement, and possibly more new patients due to increased brand visibility.
If you've ever asked for a Like, Comment or Share in the past - maybe a handful of times over the past year – you might be safe. If Like-Baiting was a technique you used quite often, you might be in trouble.
According to Facebook, the improvement we are making today better detects these stories and helps ensure that they are not shown more prominently in News Feed than more relevant stories from friends and other Pages. This update will not impact Pages that are genuinely trying to encourage discussion among their fans, and focuses initially on Pages that frequently post explicitly asking for Likes, Comments and Shares.
Facebook Reach is Dropping
Along with the buzz regarding Like-Baiting, there has also been a lot of talk about dropping Reach on Facebook. While it is true, Facebook brand pages have seen a dramatic drop in Reach, it has not been true for Quaintise Social Media Marketing clients. In fact, for each and every one of our clients Reach has been on the rise.
So, how do we do it? When everyone is losing traction on Facebook, how are Quaintise Social Media Marketing clients retaining and improving Reach and Engagement? Here are a few things we've learned over the years:
One Size Does Not Fit All – There is not strategy, technique or post type that works perfectly across all brands with all audiences. If we've learned one thing over the years with Social Media Marketing, it's that every brand is different, just as every audience is different, thus every marketing plan must be unique. Sure, you'll come across hundreds of tips and advice on how to run your Facebook brand page – what time to post, what day to post on, what type of post to publish – but, in reality, the only way you'll know what strategies work best for your Facebook brand page is to listen to your audience.
Which brings us to the next point…
Know Your Audience – Absolutely nothing beats knowing your audience in Social Media Marketing. You can scream until your voice gives out, but if you're not talking to the right people your screaming will do no good. You can post on Facebook a dozen times a day, but if these posts don't resonate with your target, buying audience, it will waste your time, money, and you'll burn out pretty quickly.
If you can understand your audience, their interests, the type of posts they like to see, the time of day they are online, and the topics they enjoy learning about, you've struck gold. That is what will increase your Reach and Engagement, and it's something that you won't find in any Social Media Marketing How-To.
Quaintise has turned Facebook Marketing into a science, running ads under $0.10 with extremely high Click Through Rates. Let us help you out!