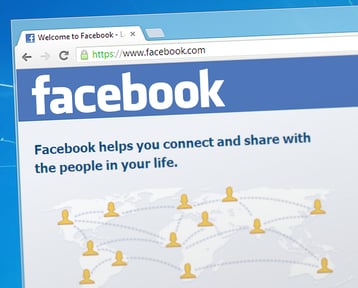 Social media is limitless when it comes to increasing the visibility of your brand, your practice, even your hospital. According to Mayo Clinic's Social Media Health Network, which keeps track of "health-related organizations actively using social networking sites and maintaining officially sponsored accounts," there are currently 1,501 health-related organizations utilizing social media. If you're medical practice resides in California, Florida, New York, Michigan, even Arizona, you've got a lot of competition. So, how do you stand out from the crowd? Quaintise has all the answers.
In the Phoenix, Arizona metropolitan area, there are approximately 54 hospitals. According to Mayo Clinic, 39 of those 54 hospitals are actively utilizing social media, from Facebook to Twitter and Youtube to LinkedIn.
In California, there a about 400 hospitals, and 103 of them are utilizing social media.
Healthcare Marketing Campaigns
We are huge fans of audience awareness, and when it comes to determining the best campaign for your healthcare practice, let your audience be your guide. Understanding their interests, their demographic, their hopes and dreams, will literally guide you to the campaign that will work best for your purpose.
1. Physician Live Chat:

Patients and potential patients have questions – a lot of questions – and the best way to answer those questions while facilitating trust and credibility is with a Facebook Live Chat. Did you know that the single most searched topic on Google relates to health concerns? We believe that offering free advice in the form of a Live Chat alleviates fears about visiting the doctor, generates trust, improves a physician's credibility, and ultimately gives many potential patients the reassurance they need to make their first appointment with you.
2. Birth Announcements:

Everyone loves babies, right? Well, why not capitalize on that with a strategic healthcare marketing campaign aimed at new moms, expecting moms, and anyone who loves babies, especially if you're an OB GYN. Have you ever walked through the offices of an OB GYN? Every office I've ever visited has dozens of birth announcements on bulletin boards throughout the halls. Families are proud of their new additions, and have no qualms about sharing their beautiful bundle of joy with the world. Give them that opportunity with a Facebook Tab dedicated to those birth announcements, as well as an Instagram hashtag directly associated with your brand and a Pinterest birth announcement board.
3. Run a Contest:

This is a tricky, intricate strategy that, if not implemented correctly, can run a muck of your social media pages. However, if practiced with precision, a targeted social media contest can increase overall engagement.
4. Show Off:

This should be done on every level for every healthcare-related organization. Acknowledge the good work you are doing at your practice or hospital. Take photos of your staff hard at work, show off any awards or positive HealthGrade reviews. The goal here is to be positive and excited about the work that you do, and invite others to join the enthusiasm.
5. Create a Community:

I know what you're thinking, Facebook is a community – a social community. You'd be right, but consider the idea of creating a community within a community. In 2011, the health insurance company Dovera (European) launched the "My Blood Group" campaign, basically multiple sub-Facebook pages connecting people based on their blood type. If there was a shortage of a certain blood type, the health insurance company could simply post to that specific Facebook Page Wall and ask for more donations. The campaign was a complete success, and the Red Cross ended up partnering with Dovera. How can you utilize a campaign by creating a community within a community? Partnering parents of twins or multiples? Creating communities for new dads? Developing groups for parents of autistic children? The possibilities are endless.
Marketing your medical practice or hospital on Facebook offers limitless opportunities in terms of Reach, Engagement, and increasing your brand visibility. Let the social media experts at Quaintise develop a targeted campaign for your brand.