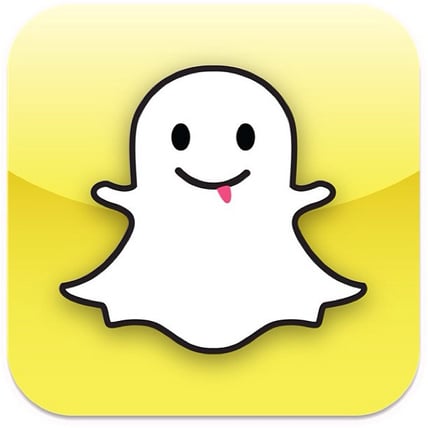 News is sweeping the marketing world today regarding an amazing cash offer that was turned down. Facebook offered to buy SnapChat for $3 billion, but the 23-year-old owner refused. What a world we live in where $3 billion in cash is neglected. Are the healthcare marketing experts at Quaintise surprised by this? Not at all, because SnapChat reflects exactly what we've been focusing on the past week – simplicity and effectiveness.

What is SnapChat?
SnapChat is the simplest form of communication, and has taken the younger demographic by storm over the past year. SnapChat users shared 350 million photos per day back in September, compared to just 200 million in June. That's remarkable growth.
SnapChat is much like MMS, where you simply send a photo or short video (up to 10 seconds) with graphics to a mobile friend. That's it. Within a few seconds of the friend viewing the photo or video it disappears forever, unlike Facebook, Twitter and Instagram where that photo or video is archived for a lifetime, and in some cases longer.
Why Does SnapChat Work?
SnapChat works for two main reasons: simplicity and demographic. Teenagers are the target demographic for SnapChat; a demographic that loves anything 'trendy' and uninterrupted by parents. While teenagers are a fickle demographic, SnapChat has taken a strong hold since 2012, and continues to grow.
Bringing it all back to healthcare marketing, we refocus back on the topic of simplicity and how, in a digitally diverse and complex healthcare market, the idea of something simple can appeal to everyone.
Simplicity in Healthcare Marketing
Simplify your message. As SnapChat begins to make the transition from teenagers to 20-somethings, we can look at the austerity of SnapChat as inspiration for simplifying our healthcare marketing messages. As the healthcare market becomes even more complex with the Affordable Care Act, branding efforst should become simpler with the hopes of more efficient communication with patients.
Example: Jet Blue. Unlike some carriers, Jet Blue does not fly to everywhere from everywhere, but focuses on specific routes. All travelers enjoy leather seats, a private TV with 36 DirectTV free channels at their seats, extra legroom, and no cumbersome aisle beverage carts (flight attendants take your order and deliver it to you). They do a few things very well, instead of trying to accommodate every potential traveler. –kellyservices.com
Additionally, Jet Blue happens to be in the top three for best airlines voted by the people who fly. Could their simplistic approach to brand messaging and brand follow-through be the reason?
Successful beauty companies know that strong beauty brands drive consumer purchases, loyalty, word-of-mouth and long-term repeat buying. Consumers need to hear your voice so they can gain an understanding of your brand story. Once they understand, they begin to connect. And if they connect emotionally, they build a preference—and preference builds loyalty. The key is they must understand your brand, and study after study proves that simplicity of message is the gateway to crossing that bridge to consumer understanding. – GCIMagazine.com
Take a look at some of the most successful brands in any market, and the strength and fluidity of their message is simple. Their services might be complex, but the appearance is understandable and communicable. Your healthcare organization or doctor's office must do the same in order to survive in a complicated healthcare market.
For more information on simplifying your message, communicating the Affordable Care Act more clearly, or engaging your patients at a higher level, contact the professionals at Quaintise.