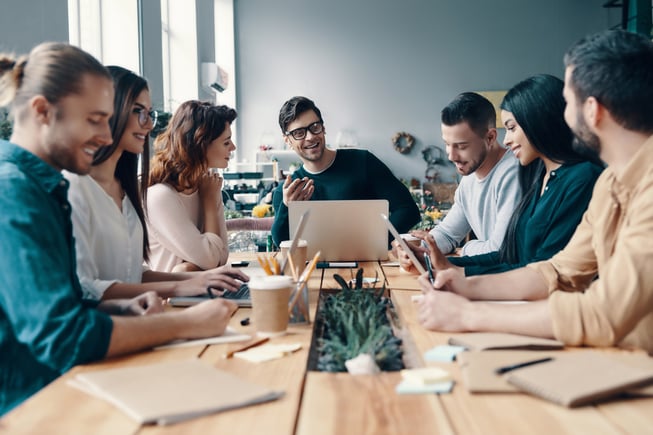 If you are a healthcare product or service provider, it's important to make sure you are getting your message in front of people. In order to do this, you'll need to implement certain healthcare marketing tactics. With the right marketing techniques, you'll be able to increase your sales or bookings significantly.
Below is more about healthcare marketing, why it is important, and why you should consider hiring an expert healthcare marketing company like Quaintise to get you the best results possible with your healthcare marketing campaign.
Why Is Healthcare Marketing Important?
There are many healthcare service and product providers out there for people to choose from. If you live in a densely populated area and you are a healthcare service provider, it's likely that you have many competitors in your area to contend with. If you sell products online, there are even more competitors in your space vying for your potential customers' attention. So, how do you ensure patients or customers choose you over your competitors? With a strong healthcare marketing campaign.
Healthcare marketing is very similar to traditional marketing and shares the same elements. With that said, many healthcare product and service providers aren't properly marketing their products and services. With the density of competitors and the lack of proper marketing, you can easily get lost in the crowd. That's why healthcare marketing is so important.
In order to properly implement a healthcare marketing campaign, you should consider hiring a marketing company that specializes in healthcare marketing services like Quaintise. We have the experience and knowledge of healthcare marketing that many other advertising companies do not. This specialization allows us to get in front of a higher number of qualified customers or patients that are looking for your specific products or services.
What Are the Elements of Healthcare Marketing?

Whether you decide to hire a marketing company for your healthcare marketing efforts or you are considering running a marketing campaign on your own, it's important to understand the various elements of healthcare marketing. Below are some of the key components of a strong healthcare marketing campaign…


Branding
Your brand is one of the key things that separates you from your competitors. While you may provide similar or even better products or services, if your brand isn't eye-catching and engaging, you are going to lose out. This is especially so if someone in your field has excellent branding. Your healthcare brand needs to be effective, modern, easy to recall, and identifiable. Mostly, you need to stand out.
Even if your business has been around for a while, your brand may not be as strong as it could be. Times change and brands need to be updated from time to time. If you are a new company or practice, you may not even know where to start. Whether you are creating a new brand or would like to update an existing brand, Quaintise can help.
The team at Quaintise is made up of top branding experts in the healthcare field. We'll provide a full breakdown and analysis of your brand and find out where there is room for improvement. We'll then help you to implement brand changes that will take your business to the next level. If your business is new, we'll help you to build a brand from the ground up.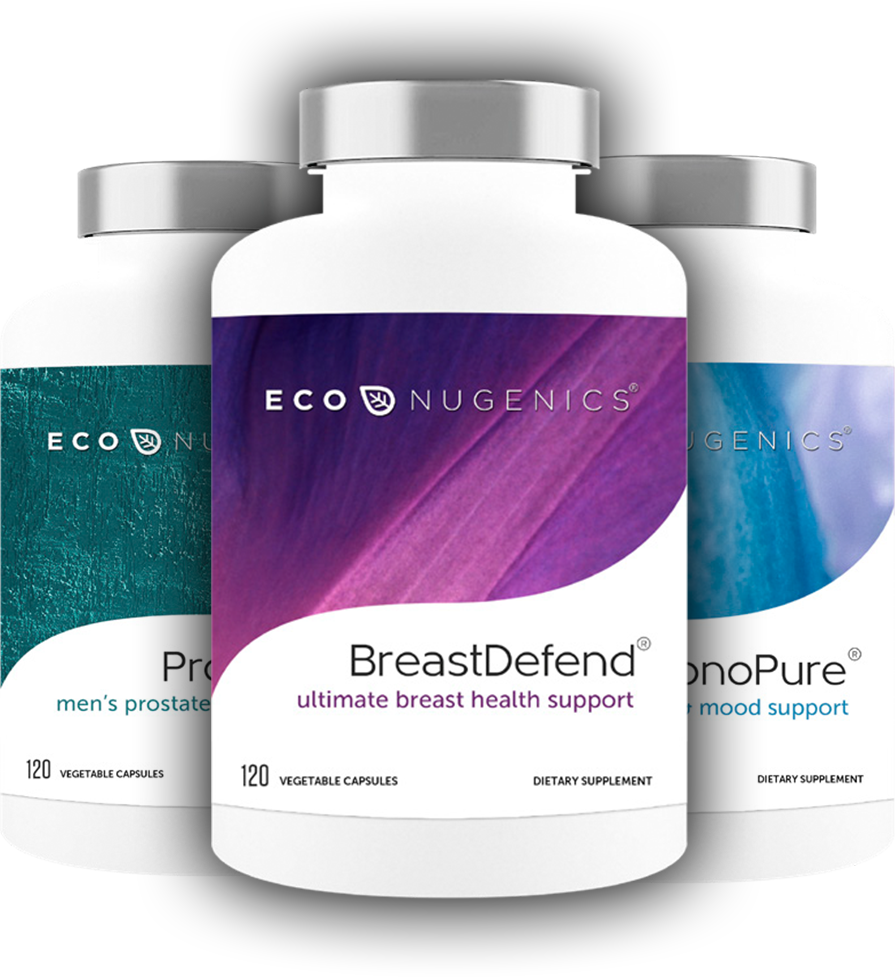 One business that we supported in its branding efforts was ecoNugenics. Quaintise provided ecoNugenics with a brand audit and analysis that allowed us to better understand their values and current messaging. We also researched their competitors to get a better understanding of the competitive landscape that they face.
Once we had a better understanding of the current ecoNugenics brand and the brands of their direct competitors, we began the process of developing and updating their brand to better communicate its premium value. We also created customer personas and advertising materials to ensure ecoNugenics stood out. After our brand development was complete, Quaintise implemented ecoNugenics new branding across multiple touchpoints and platforms, including its packaging and advertising. This increased brand exposure and improved their marketing efforts.
Another client we provided our top branding services for was HPD RX. We provided them with a brand audit and determined where there were opportunities to strengthen their brand. From there, we developed a fresh brand for HPD RX and integrated it with every touchpoint of their marketing strategy.
Some of the branding services that you can expect from Quaintise include:
Brand strategy



Development of internal brand



Audience avatar creation



Typography, color palette, and image selection



Style guide creation



Storytelling and messaging frameworks



Logo design



Brand strategy



And more
Advertising
In order for your customers to book an appointment or purchase your healthcare product, you need to be visible. One of the best ways to become more visible is through a strong advertising campaign. If you don't have the resources, time, or knowhow to run one, you'll want to hire Quaintise to run a fantastic healthcare advertising campaign for you. Quaintise provides outstanding, specialized advertising services for healthcare companies.

For Hazelden Betty Ford, Quaintise developed a plan that outlined eight steps to reach those in need of alcohol and drug treatment in California. After we provided an extensive competitor analysis and brand audit, we delivered Hazelden a one-year marketing plan that helped create brand awareness and increase web traffic.

Another company we provided advertising services for is Maricopa OBGYN. We provided them with keyword research, landing page optimization, and creative ad sets that targeted local women in need of obstetric and gynecological services. This increased their number of appointments and significantly boosted their leads.
Social Media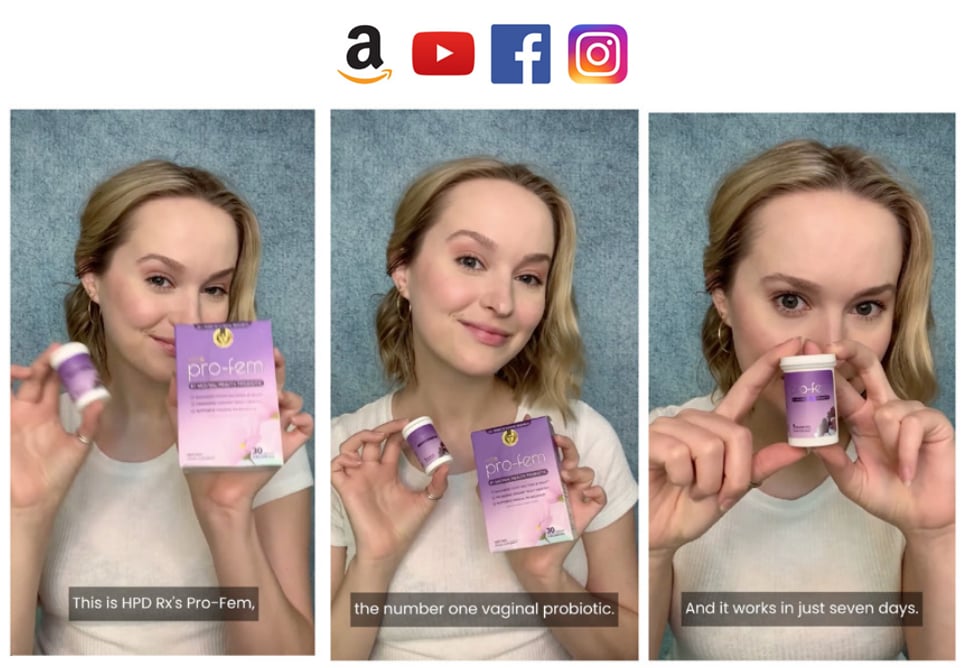 One element of marketing many healthcare service and product providers neglect is social media. This is a serious mistake. There are lots of opportunities to connect with potential customers or patients, as well as interact with your current ones. Quaintise is able to build your social media marketing campaign from the ground up and get you in front of a whole new audience.
Packaging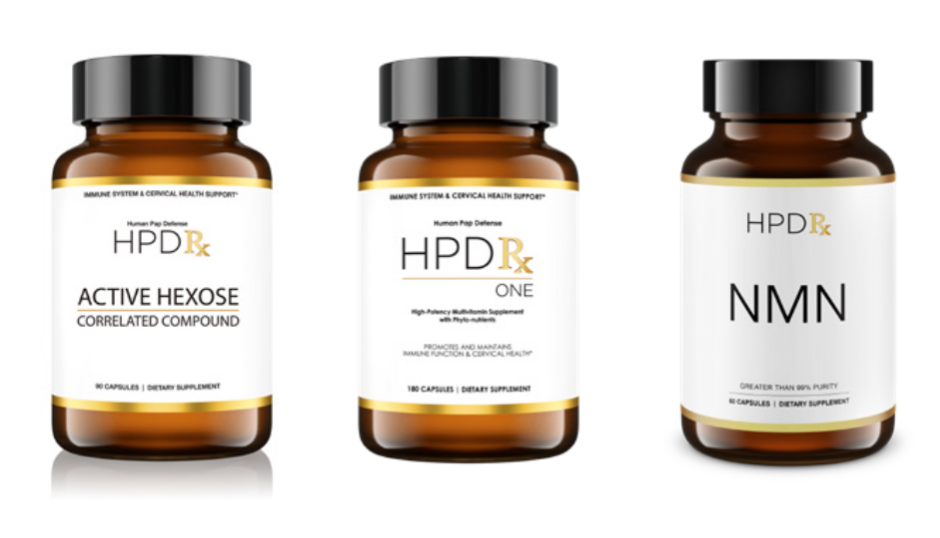 Packaging is another key component that needs to be considered when developing an outstanding healthcare marketing plan, especially in the supplement industry.
HPD Rx needed assistance reaching its audience and standing out in the competitive ecommerce space. Along with the outstanding brand we developed for HPD Rx, we also created brand-consistent packaging that differentiated them from their competitors.
What Does Quaintise Do?
Quaintise provides top-quality healthcare marketing services for our clients. Our company has…
The tools to get the job done



The ability to create a memorable brand



Years of experience in the industry



The skills required to build your company to its full potential


We create multi-faceted marketing campaigns that build awareness, drive traffic, and increase sales/bookings. Every service we provide is built around a central brand identity that provides consistency throughout your healthcare marketing campaign. Each element of the marketing campaign we design and implement for our clients complements each other in a seamless way.


Contact Us!
If you are in the healthcare field, Quaintise is here to help! We will develop a phenomenal marketing campaign for you that will give you the competitive edge, drive a significant amount of traffic, and increase appointment bookings or sales. If you have any questions about our services, contact us today!